Book Eleven of the Sime~Gen Universe
By Jean Lorrah
In the distant future, mankind has mutated into Sime and Gen. Jonmair is a Gen, and Baird is Sime, and when Baird rescues Jonmair from the Last Kill, she suddenly has a life to live--and someone with whom to share. But can Baird, one of the wealthiest men in Norlea, also be the life partner that Jonmair longs for? Can love indeed conquer all? Or will death finally triumph over love? An original Sime Gen novel, Number Eleven in the series, and never before published.
Characters
Baird Axton - Wealthy son of Treavor Axton, owner of The Post.
Bevin ambrov Keon - Male Companion who Works with his channel, Sirya ambrov Keon.
Elendra Axton - Female renSime. Baird Axton's sister, who fought in the Sime~Gen war.
Emlu - Madame who shows interest in Jonmair.
Jonmair – Female Gen. A child at the beginning of the story and becomes a major force in Baird Axton's life.
Milily – Female renSime. Owner of Milily's Shiltpron Parlor in Norlea
Miz Delancy – Female renSime. Owns Delancy's Dresses and shows an interest in Jonmair's costume design.
Old Chance – Male renSime. The local Norlea penkeeper who supplied Jonmair to Baird for his post reaction.
Sirya ambrov Keon – Female channel. A young channel who gives Treavor Axton his transfer.
Tony (Tonyo) Logan – Male Gen. Companion and music partner to Zhag Paget.
Wawkeen – Male child. Jonmair's little brother.
Zhag Paget – Male channel. Known to be the best shiltpron player in Norlea.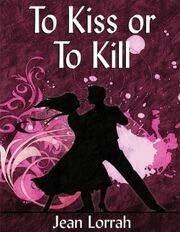 Community content is available under
CC-BY-SA
unless otherwise noted.