The Sime~Gen Novels gave life to fanzines (also known as ZINES) --- mimeographed or photocopied originally --- hand typed (released full of errors), duplicted and sold ---- that allowed fans to share their thoughts on their favourite books, characters and scenes in the Sime~Gen universe. They also allowed for people to communicate directly with the authors, Jacqueline Lichtenberg and later, Jean Lorrah, who would answer fan questions about any and all aspects of the stories presented. This included unpublished snippets taken from earlier drafts of the published books, or short stories giving some background information not seen in the published books, as well as convention reports, cartoons and other items that might interest the readers.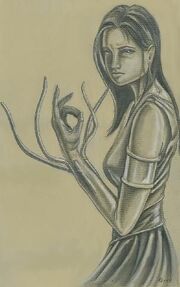 The fanzines allowed fans to share their own stories, known as fan fiction, (fanfic) set in the Sime~Gen universe, often about characters fans originated in locations fans originated. Poems, art, short stories and even novel length works have been shared amongst S~G fans via the fanzines.
Eventually paper zines gave way to online communications and of the five or six (including an APA) fanzines that were functioning on paper, one has continued to accept new material.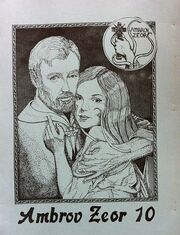 Four major fanzines are:
"Ambrov Zeor," (AZ) where many stories can be found, including: Sime Surgeon, Channel's Exemption and many more. Ambrov Zeor was the first of the zines, and can be found here:   http://www.simegen.com/sgfandom/rimonslibrary/az.html
"A Companion in Zeor" (CZ) is still functioning at http://www.simegen.com/sgfandom/rimonslibrary/cz/ and has many fan stories, art works and snippets from correspondences between authors and fans.
"Zeor Forum;  Transfer for Ancients" (also known as ZF and/or FORUM)  was a zine for fans of Jacqueline Lichtenberg's Sime~Gen(tm) universe back in the early 1980's. It included fan fiction, out-takes from the novels, material from Jean Lorrah, and round robin discussions on burning issues in the universe. There are a few archived topics here; http://www.simegen.com/sgfandom/rimonslibrary/zf/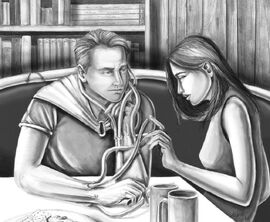 "Householding Chanel Enquirer" (HCI) was a fanzine based out of a Householding group called Chanel, which contained many stories and letters, questions and other fan activities.  The links for HCI are these ----  http://www.simegen.com/sgfandom/householding/chanel/hci1.html
http://www.simegen.com/sgfandom/householding/chanel/hci2.html

Many other fan written stories from the zines can be found on this list ---  http://www.simegen.com/sgfandom/rimonslibrary/alphabet.html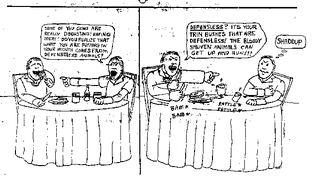 There are several copies of past issues still available in paper if anyone has an interest in them.  Contact Karen MacLeod for availability.  Jacqueline also published and released a semi-regular newsletter called VANTAGE POINT NEWS, which people could obtain with filing a self-addressed, stamped envelope.  An example of VPN from February, 1987 can be found here:  http://www.simegen.com/sgfandom/sghistory/vpn/vpn8711.html  Please realize that the addresses listed here are long ago extinct.  Please do not use them to contact anyone.
Jacqueline's new newsletter is called "Organ-Pipe Cactus Bulletin" and may be found at conventions.  The contents usually appear on the Facebook SimeGen Group first.
Community content is available under
CC-BY-SA
unless otherwise noted.